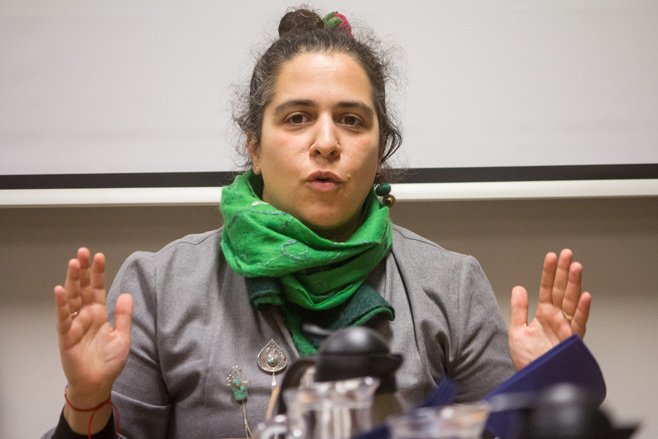 What Happens inside Iran?
10. 11. 2022 Author: Břetislav Tureček
Hannah Kaviani, Prague based Iranian journalist (Radio Farda – Persian service of Radio Free Europe/Radio Liberty), was a guest on a roundtable discussion "What Happens inside Iran?" organized by the Centre for Middle Eastern Studies.
For almost two months international media and social networks have been reporting on ongoing protests in Iran. What started in September as a shocked reaction to death of a young woman arrested by morality police, soon changed into widespread demonstrations and riots demanding nothing less than end of the current theocratic regime. There are already more than three hundred people killed, mostly by governmental forces. Our guest, Radio Free Europe journalist Hannah Kaviani offered excellent analysis of the crisis, going well behind media headlines and offering possible outcomes of the bloody events.