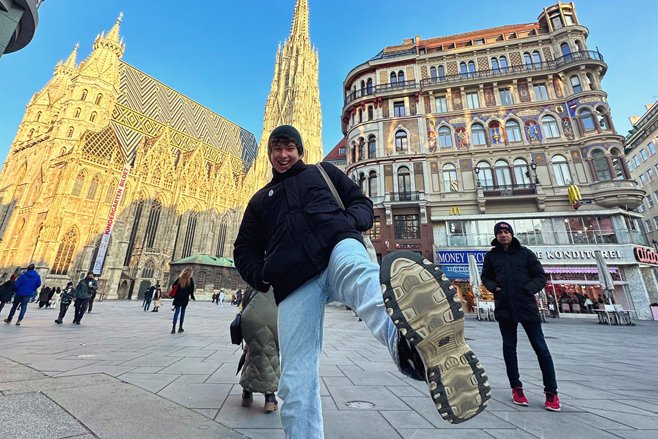 One Semester at Webster University
15. 8. 2023 Author: Kája Mařík
I had the opportunity to study in Vienna at Webster University for a semester, thanks to Erasmus. I'm so grateful that I had the opportunity to live in such a gorgeous city. Vienna is full of stunning architecture, greenery and kind people from all around the world.
Studying at Webster Vienna was great as well. The professors were really helpful, friendly and they were initiating discussions in their lectures, and they made it feel comfortable to share your point of view. Even the courses I took sounded (and were) really interesting. The one that caught my attention the most was Women, Gender and Sexuality in Social Justice Organizations, which was interesting and very informative. At Webster, the energy between the students and professors seemed really relaxed and friendly. What was also amazing were all the extra lectures Webster was organizing with important people, for instance from high positions at the UN, or ambassadors. We also had a talent contest and trips outside of school!
Webster is located close to restaurants, cafés, the city center, student dorms and the metro.
I believe this experience has helped me with self-development, it has broadened my horizons and taught me to be more independent, how to live in a foreign city, and it definitely got me great friends from around the world.
Last but not least I am very grateful for the assistance Mgr. Simona Knopová has provided me with. Every time that I needed anything throughout the process, she always was kind and quick to help!
Thank you MUP and Webster for this opportunity!