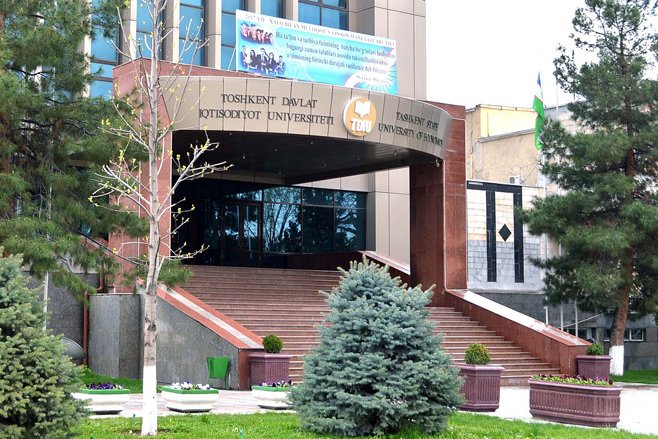 Conclusion of the Memorandum of Cooperation with the Tashkent State University of Economics
11.3.2020 Author: editors
On the occasion of the educational fair Begin Edu Fair, where the Metropolitan University Prague was represented as well, the Head of the Department of International Business Ing. Jaroslav Halík, MBA, Ph.D. visited Tashkent - the capital of Uzbekistan.
During this business trip, dr. Halík also took part in a meeting with the representatives of the Ministry of Education of Uzbekistan and discussed the options of involvement in the government's programme for improving the qualification of teachers in Uzbekistan. The mission also included a visit to the Tashkent State University of Economics with which Metropolitan University of Prague concluded a Memorandum on Mutual Cooperation in the pedagogical, research, publication, conference, and teacher and student mobility areas. Both universities also discussed the possibilities of the mutual Double Degree Programmes and the Erasmus+ cooperation.
In the end of his mission, Dr Halík gave an interview to the Uzbek State Television about the forms of cooperation of MUP with Uzbek educational institutions.