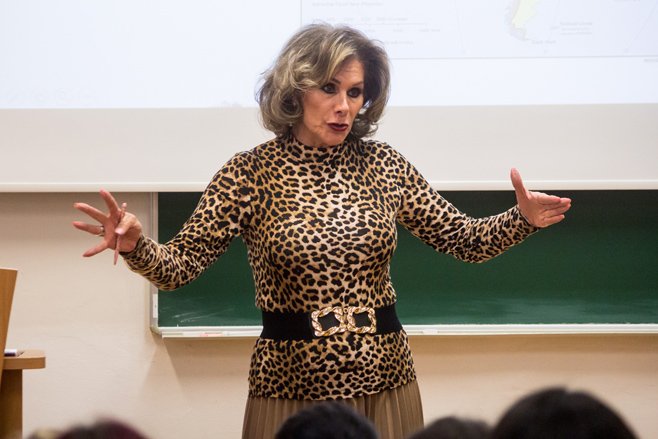 The Mexico/United States Border: Myths and Realities
14. 12. 2022 Autor: Kateřina Březinová
Her Excellence R. Leonora Rueda, Ambassador of Mexico to the Czech Republic spoke to students about the complex realities of international border between Mexico and the United States of America at Metropolitan University Prague on Dec 13, 2022.
The lecture was followed by a Q&A moderated by Dr. Kateřina Březinová, the Head of the Iberoamerican Centre of the Metropolitan University Prague.
R. Leonora Rueda has been the ambassador to the Czech Republic since 2017. She has a long political career: prior to her current posting, she was an Ambassador of Mexico to New Zealand, Samoa, Tonga and Tuvalu, as well as to Jamaica and the Bahamas. Her previous positions also include a position of a Permanent Representative of Mexico to the International Seabed Authority Organization. Back at the Ministry of Foreign Affairs headquarters in Mexico City, she served as a Special Adviser for Multilateral Migration.