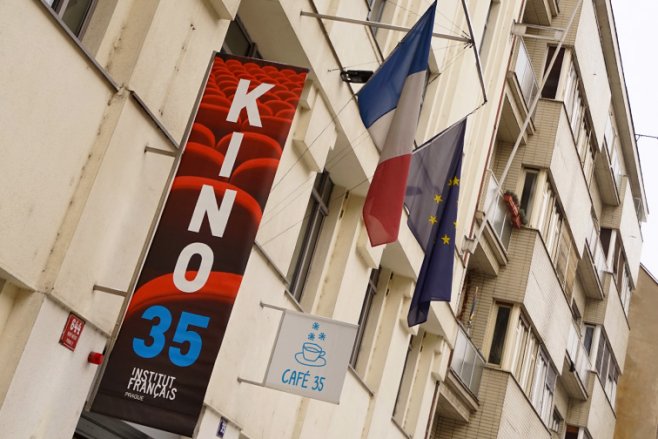 MUP Students Visited the French Institute in Prague
1. 2. 2017 Authors: Tatyana Gavrilenko, Romana Vančáková
Every year, a group of MUP students (most of whom study French) visit the French Institute in the centre of Prague. This trip has been organised for years by Ms. Olga Matič and the event has always met with success. Thanks to Ms. Matič's contacts there, MUP students recieve a very cordial welcome and are then given a special tour which goes beyond what the everyday visitor would experience.
Our French group taught by Ms. Olga Matič had the opportunity to visit the French Institute in Prague step into French Culture. The exhibition of famous French photographer Kate Barry was held there, on this day. New famous black and white portraits of prominent actresses were exhibited there.
Speaking about the cultural center, this was not only a chance to feel a French atmosphere and, for those who are interested in or study this language, I recommend you visit the center.
There is a library where you can find many genres of literature in both French and Czech languages, and both for elementary and advanced proficiency in the language. In the multimedia library there is a unique collection of DVDs, audio books and videotapes that covers all fields of knowledge. All of these can be freely used, while, in addition you can enjoy watching French films in the cinema provided.
The friendly staff explained to us all the rules concerning the French centre, the registration process in the library and Internet resources.
This proved to be very useful and interesting and as far as improving your knowledge of the French language and becoming familiar with the French traditions and culture, this is certainly the best place.