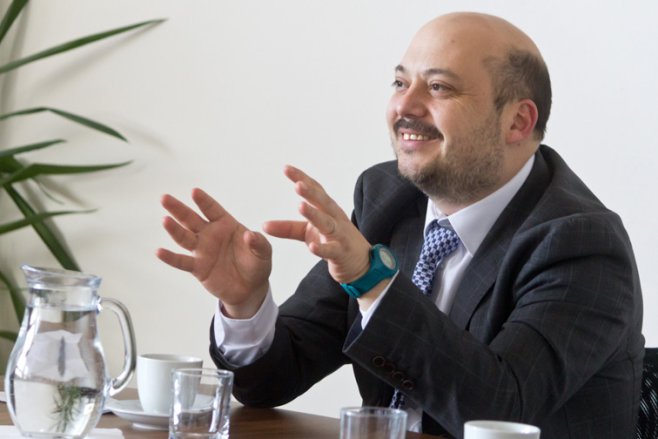 Mexican Diplomat Salvador Tinajero at MUP
13. 3. 2018 Author: Kateřina Březinová
On March 8, Iberoamerican Centre of Metropolitan University Prague hosted a lecture by Mr. Salvador Tinajero, first secretary of the Mexican Embassy in Prague for international cooperation, cultural affairs and consular matters entitled Mexico in the World.
Mexico has undergone significant political and economic transitions in recent decades. Controlled for decades through an authoritarian political system, the country is now a democracy. Its economy, once largely closed and dominated by oil, has become one of the world's most open, and is increasingly a global manufacturing powerhouse. Years of economic change and macroeconomic stability have enabled a growing middle class.

The first part of the lecture centered around the foreign policy of Mexico as a country of multiple belongings ranging from Latin America and Spain, to the US and Asia. It also deal with the agenda that Mexico champions in the international arena and multilateral institutions, specifically the global compact for migration and the nuclear disarmament.

The second part of the talk inquired into Mexico's current internal challenges ranging from anticorruption efforts to the energetic reform and upcomming presidential elections.

Lecture was followed by a lively discussion with students moderated by Dr. Katerina Březinová, Head of the Iberoamerican Centre of the Metropolitan University Prague.