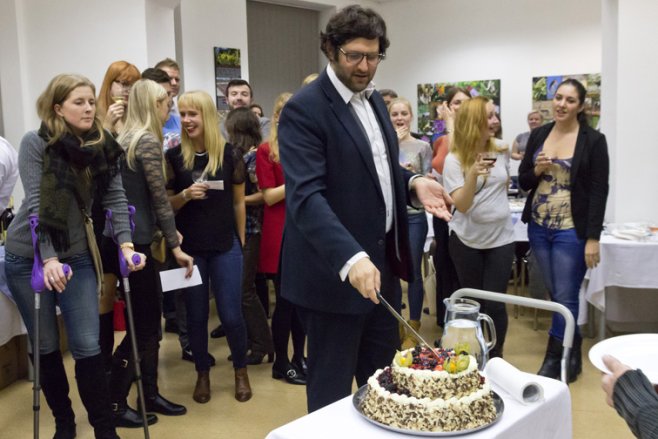 IRES Alumni Reunion
29. 11. 2016 Authors: Mitchell Belfer, Kateřina Bartošová
On 16 November 2016, the Department of International Relations and European Studies (IRES) held its first ever Alumni event that brought former and current faculty and students together at the Metropolitan University Prague (MUP) Žižkov building. The Alumni event not only marked a decade since the foundation of IRES but it also produced a springboard for celebrating the 15th Anniversary of founding of MUP.
The event commenced with welcome toasts by the MUP Director, Marek Beneš, the MUP Rector, Michal Klíma, and the former Head of Department, Mitchell Belfer. In addition, current Head of Department, Mats Braun, and Deputy Head, Šárka Kolmašová, were present and active in encouraging further Alumni activities among the graduates who were in attendance.
The highlights of the Alumni event included:
Welcome speeches and toasts,
A collective buffet dinner,
Photographs and a 'Catch-up',
A music quiz 'Mitchell's Pop Quiz',
Music,
Celebration cake and toasts.
In addition to the obvious social dynamic, this event served as reminder to the staff of IRES as well as MUP as to the importance of maintaining strong linkages to our Alumni community. Hence, the IRES faculty is determined to transform this initial Alumni event into an annual activity and will work hard at managing smaller, more frequent, gatherings of the IRES Alumni.
*While many staff and faculty contributed to the premiere IRES Alumni event, Dita Svěntá and Šárka Kolmašová assumed primary administrative responsibility.