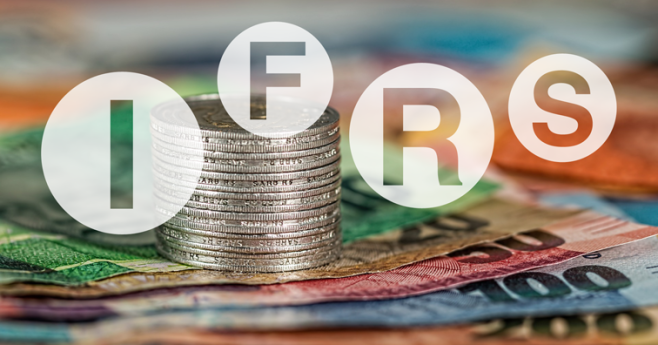 10/10/2019 - 11/10/2019 - IFRS: Global Rules & Local Use – Beyond the Numbers
Department of International Business at Metropolitan University Prague and School of Business Administration at Anglo-American University organised the 7th International Scientific Conference "IFRS: Global Rules & Local Use – Beyond the Numbers".

DATE: 10–11 October 2019
VENUE: Metropolitan University Prague, Dubečská 900/10, Prague 10, Czech Republic
VIDEO, PHOTOS AND TESTIMONIALS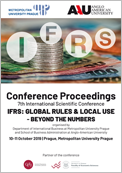 About the conference
Scholars, students and the public at large who wished to know more about bridging the gap between international accounting rules (IFRS) and local applications in the area of finance, accounting, and management, came to Prague and shared their knowledge and experience at this event. With the current trend towards accounting harmonisation, the aim of this conference was to focus on specific accounting differences and what lies behind them. Topics have been researched both theoretically and practically, focussing on practices in emerging markets and transitional economies.
Respected personalities accepted the role of keynote speakers: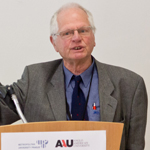 Professor David Alexander, University of Birmingham, U.K.
Professor Emeritus David Alexander is a leading theorist of accounting and financial reporting focused on methodology, classification IFRS, cultural differences and practical application of IFRS in an international context. In addition, David is the author of several key textbooks in the field, both solely and in a team.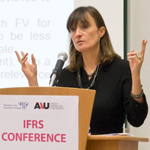 Professor Anne Jeny, ESSEC Business School 
Anne JENY is Professor of Accounting at the ESSEC Business School and former head of the accounting and management control department. She obtained her Ph.D. degree at HEC School of management in 2003 and taught at the HEC, ESCP-EAP and EDHEC business schools before joining ESSEC Business School in 2002. She stands at the EAA Management Committee and acts as its treasurer.
Her fields of expertise are in financial accounting, financial analysis, value creation and firms' valuation, with a specific expertise on intangible assets and digital transformation.
Prof. Ing. Lubor Lacina, Ph.D., Mendel University Brno 
Professor Lacina is Jean Monnet Chair in European Economic Studies from think tank Mendel European Centre Mendel University in Brno, Czech Republic. Professor Lacina is specializing in international economics and problems of Eurozone.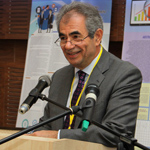 Prof. Eleftherios Thalassinos, Ph.D., MBA , University of Piraeus
DHC 2013, DHC 2015, DHC 2018, Professor at University of Piraeus, Greece, Affiliate Professor at University of Malta, visiting Professor at Neapolis University of Cyprus and Open University of Cyprus, European Chair Jean Monnet, Editor in-Chief ERSJ, IJEBA, IJ TEI, Chair M ICABE.
Prof. Ing. Luboš Smutka, Ph.D., University of Life Sciences Prague
Czech University of Life Sciences Prague, Czech Republic, who specializes in commodities markets and world agricultural policy.
Dr. Aleš Králík, LL.M. 
Head of department of capital markets of the Ministry of Finance, Czech Republic, one of the authors of new conception of development of Czech capital market.
prof. Dr. Ing. Jan Frait 
Czech National Bank Prof. Frait is an Executive Director of Financial Stability Department at Czech National Bank with focus on macroeconomics, monetary theory and finance.
A major feature of this now well-established conference was an emphasis on feedback and discussion, from and directed by the chairpersons of the various sections. Nine Czech, Slovak and Romanian PhD students were encouraged to give their presentations in order to support them continuing their future research activities. Students had the chance to experience the review process and present their ideas to academics and experts attending the conference.
The aims of the conference were fulfilled. It brought many interesting presentations, expert discussions and has stablished friendly relations among all participants leading to future cooperations.
PROGRAMME COMMITTEE
Irena Jindrichovska, Metropolitan University Prague
David Alexander, University of Birmingham, UK
Anne Jeny, ESSEC Paris, France
Dana Kubickova, University of Finance and Administration, Prague
Anna Białek-Jaworska, University of Warsaw, Poland
Bruce Dehning, Chapman University
Organization COMMITTEE
Irena Jindrichovska, Metropolitan University Prague
Dana Kubickova, University of Finance and Administration, Prague
Martina Varkockova, Metropolitan University Prague
Sarhad Hamza Khdir, University of Warsaw, Poland
CONFERENCE PROCEEDINGS
Conference proceedings with ISBN will be published on conference web. Online conference proceedings will be sent for evaluation to THOMSON REUTERS (CLARIVATE) to be entered on the Conference Proceedings Citation Index.
Conference proceedings from years 2014, 2015, 2016, 2017 and 2018 have been included on the Web of Science Core Collection which is integrated in the WEB OF SCIENCE THOMSON REUTERS (CLARIVATE).
ISBN (MUP) 978-80-87956-96-0
ISBN (AAU)  978-80-907602-0-2
Contact:
globalrules2019@mup.cz
www.mup.cz/ifrs-globalrules-2019
Partner of the conference