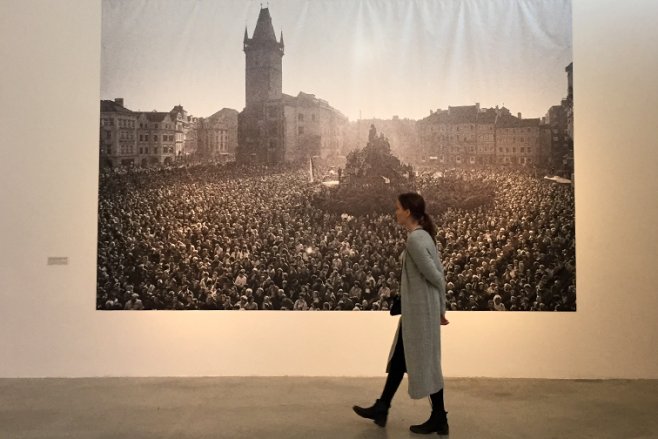 Visit to DOX, Centre of Contemporary Art
5. 3. 2017 Author: Sára Sošková
DOX, Centre of Contemporary Art, is like a heaven for people interested in modern art. Being one of them, I decided to meet with group of erasmus students so they can explore this place with me.
These days really famous exhibition with photos of Václav Havel is taking place there. Tomki Němec and Bohdan Holomíček, who took all those photos, not only they were brilliant photographers but also really close friends of Václav Havel. With their cameras they captured special and important moments of our first Czech president. The best thing about those photos is that they give you a feeling. Feeling that you are actually there, in that very moment when was the photo taken.
Another highlight of our visit was Gulliver airship which is built on the rooftop. The whole project is inspired by airships built in 20th century. The shape of the airship is just symbolic. It presents new technologic improvement. Being inside of this monumental building felt bit strange. Even though you are staying on a solid ground you feel like flying. 
We had lot of fun exploiting more artistic side of Prague.