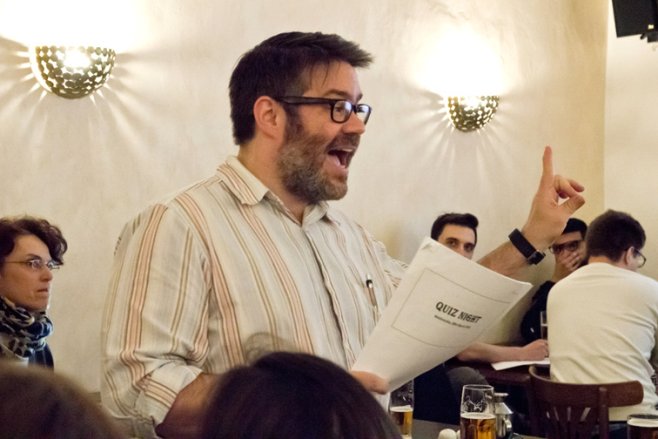 Quiz Night Once Again
4. 4. 2018 Author: Romana Vančáková
On Wednesday 28th March 2018, the Department of Foreign Languages in cooperation with the Foreign Department revived our the fame of Quiz Night. Last time we organised the Quiz Night for MUP's 15-year anniversary, while this time the event was aimed at our visiting Erasmus students.
Klub cestovatelů proved a pleasant venue last time so we returned again and quite rightly. The place has been renovated so it served our purpose even better, the staff were attentive and helpful, and the food was once again delicious.
About 35 students got involved very quickly and enjoyed themselves immensely. They pitted their wits and strength against each other in eight teams of four. Even most of the Foreign Department staff were competing with vigor and excitement. Not only did those taking part in the quiz have a great time, but so too did the Foreign Language teachers responsible for running the quiz.
Here are some comments from the students who joined the Quiz Night:
"Thank you for this great evening. You are awesome :) I had a lot of fun, I learned many things, I met new people and the food was delicious!!"
Chiara Bolzon, Argentina
"I would like to say thank you about Quiz Night! It was amazing time. :) For me, the best experience was that I first met a girl from Uzbekistan and Sri Lanka. We were in one team and we cooperated to win! :)"
Filip Urbaniak, Poland
See also Quiz Night 2016