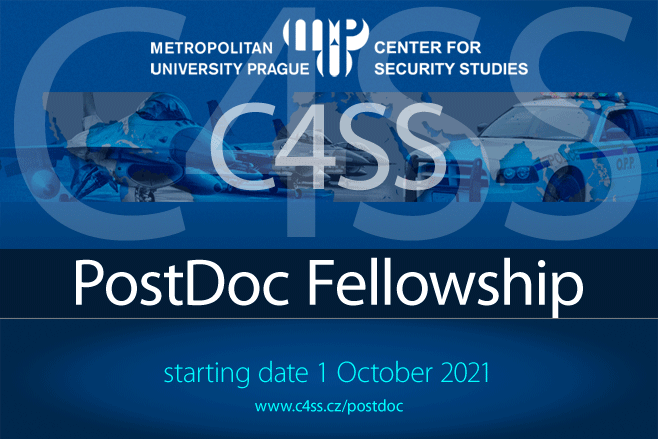 New PostDoc Position
1. 6. 2021 Author: editors
Happy to announce a PostDoc Fellowship within the Center for Security Studies at Metropolitan University Prague. We are seeking a full-time postdoc fellow for 12+12 months with the starting date on 1st October 2021.
Candidates with a Ph.D. degree in a social science discipline relevant to the study of security, broadly understood, are welcome.
Application deadline: 1 August 2021
For full details on the position and application, please visit the website of the Center for Security Studies.