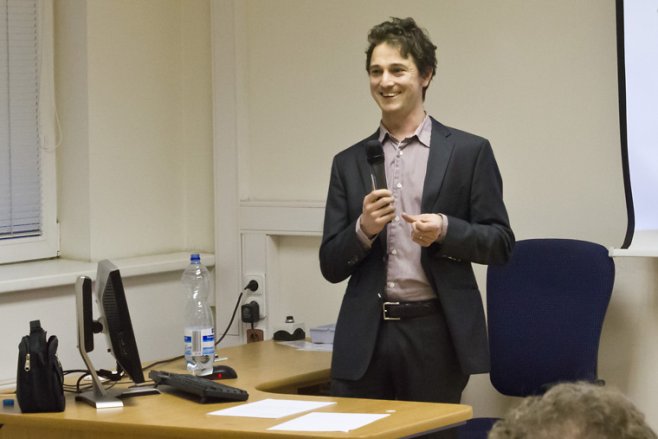 11/12/2014 - Intellectual Property Protection and Traditional Knowledge
Prof. JUDr. Martin Boháček, CSc., Department of Industrial Property of the Metropolitan University Prague invites all students and lecturers interested in introduction to the topic of Intellectual Property Protection and Traditional Knowledge.
When: 11 December 2014, 15.45-17.45
Where: MUP Jarov building, room No. 602
Guest: Jude Antony BA (hons) LLB (hons) LLM (hons) is a barrister and solicitor of the High Court of New Zealand with significant experience working in the field of intellectual property at a top Australasian law firm.
In this talk he will discuss the difficulties in protecting traditional knowledge (knowledge of indigenous peoples) under a western intellectual property systém (with reference to UK, Australian and New Zealand law). This discussion will include an introduction to each of the available methods of intellectual property protection and the difficulty of applying them to traditional knowledge. Specific examples from the experiences of the Maori (New Zealand indigenous people) will be used.
Professor Martin Boháček and JUDr. Marek Beneš can explain in discussion differences and similarities with the Czech and Europeans law concepts of Intellectual Property Rights.
Please confirm your attendance to the mail address vandasova@mup.cz and also add information about your study specialization and year of study.