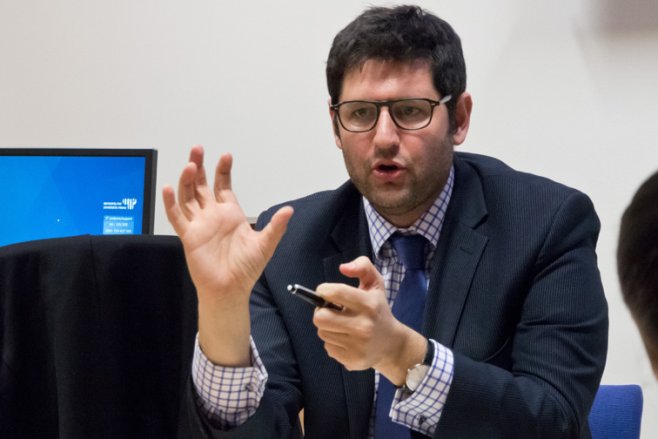 26/01/2017 - How to Win an Argument
On 26 January 2017, the Department of International Relations and European Studies (IRES) organised a workshop that sought to explain rhetoric in current international relations.
The workshop's participants – mainly consisting of IRES students – carefully listened to the main speaker Dr Mitchell Belfer (Senior Lecturer at the IRES Department) who also teaches the course The Art of Rhetoric, Debate and Discussion in International Relations. Participants learned about the three main pillars of persuasive argumentation as developed by Aristotle: ethos – the ethical character of the speaker, pathos – an emotional connection to the audience, and logos - logical argumentation. Based on the theory, some current issues of international relations such as migration crisis and Brexit were analysed. It was pointed out that politicians often play to the emotional side of their audience, trying to create an unreasonable fear rather than outlining logical aspects. Consequently, discussion among participants focused on the speeches of American President, Donald Trump, and the unanswered question of how to argue with somebody who is not being logical.