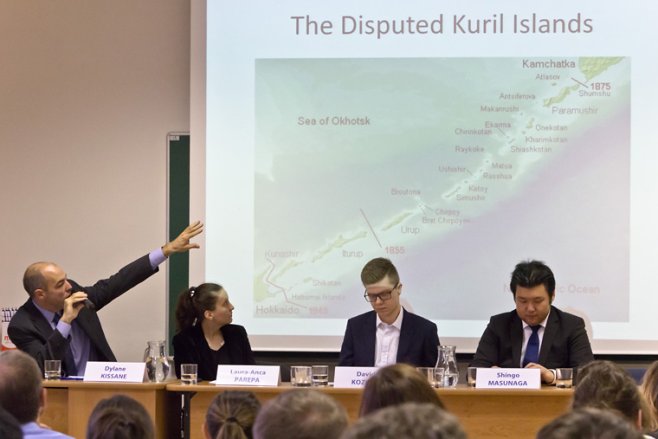 07/11/2014 - Do Good Fences Make Good Neighbors? - Borders and Borderland in the Asia Pacific
On 7 – 8 November 2014, the Department of Asian Studies and the Centre for Indo-Pacific Studies of Metropolitan University Prague hosted the 6th Annual Prague Conference on Asian Studies on the topic of land, maritime and territorial disputes in the region.
Territorial disputes on land and sea undoubtedly represent a complex issue. In 2011, a border conflict between Thailand and Cambodia over the Preah Vihear spiraled into an armed skirmish, which claimed dozens of casualties and displaced tens of thousands villagers. Maritime disputes in the South and East China Seas have also been contagious and publicized, especially China's standoff with the Philippines regarding Scarborough Shoal (Huangyan/Panatag) and Sino-Japanese friction over Diaoyu/Senkaku Islands. The significance of these conflicts lays in the fact that they revealed the multitude of still lingering unresolved territorial disputes in the Asia Pacific, as there is a myriad of historical, psychological and nationalist factors at play.
For more information on the program and the speakers see the conference brochure.