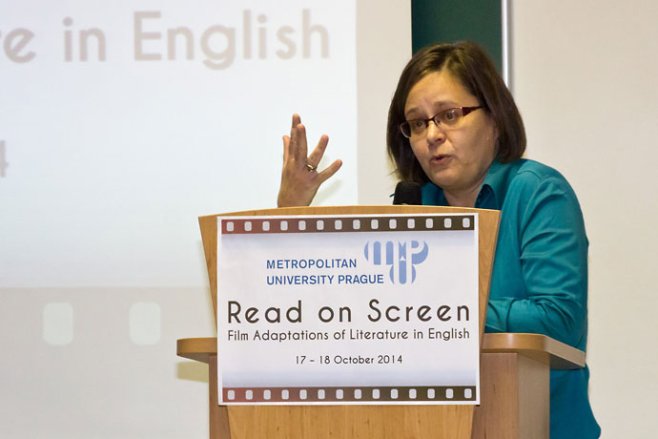 17/10/2014 - Read on Screen: Film Adaptations of Literature in English
The Metropolitan University Prague cordially invites colleagues, students, and interested professionals to a conference hosted by its Department of Anglophone Studies, titled "Read on Screen – Film Adaptations of Literature in English", to be held in Prague in October 2014.
Explorations of the mutual relationship between literature and film afford a valuable source of knowledge and understanding in the arts and social sciences, particularly during our times, in which we witness increasingly pronounced shifts from purely textual forms of representation towards the visual and multidisciplinary ones, significant transformations of typical reading behaviour, especially among the younger generations, as well as transformations of the concepts of reading and cultural literacy themselves. Theoreticians, pedagogues, and practitioners in many areas of culture, including publishers and editors, note a rapid decline in reading habits and numbers of readers, related, among other factors, to the hectic development of increasingly more attractive interactive technologies, which frequently replace printed formats, as well as to the transformations of the structures of publishing industry, including the growing popularity of e-books etc. Film as an engaging multidisciplinary medium can thus become a valuable educational tool, providing a powerful and effective insight into social, as well as aesthetic reality, and in a specific sense an instrument for discovering and understanding both classical and contemporary literature.
The conference aims at bringing together experts in the fields such as literature, film studies, history, political science, sociology, and media studies, in order to address issues including, but not specifically limited to the following:
classical and contemporary literature on the film screen
from the textual towards the visual: transformations of the forms of reflecting reality
literary text and film as instruments for education and cognition
transformations of reading literacy; "film literacy"?
the future of literature and film
Dates: 17–18 October 2014
Venue: Metropolitan University Prague, Prokopova 100/16, Praha 3
map